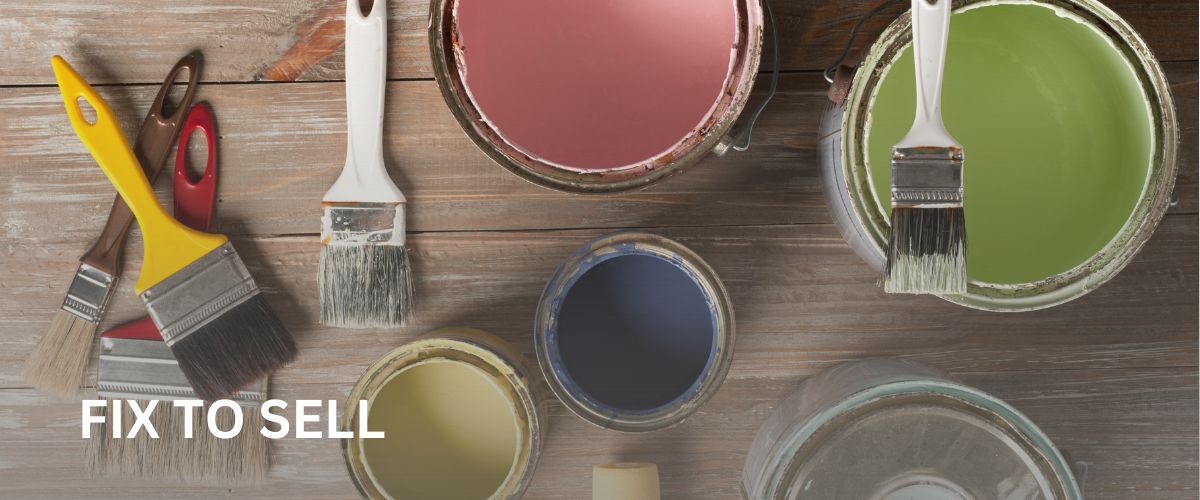 Introducing Fix To Sell
The Fix to Sell program is your pathway to selling your home for top dollar! You may be eligible for up to $10k in repairs for your home, all without any out-of-pocket expenses!
Eligible Repairs for Top Value
We understand the concerns of sellers who lack upfront funds for home repairs. If certain conditions hinder you from maximizing your home's value, we have an excellent solution for you!
Here are some common repairs and upgrades we can assist with:
New Carpet/Flooring
Fresh Paint
Landscaping Enhancements
Cosmetic Upgrades
Let us help you elevate your home's appeal without the worry of upfront costs.
How it Works
Step 1: Book a Fix To Sell
Consultation Arrange a meeting with one of our Raleigh or Charlotte agents to assess if the Fix to Sell program suits your needs. Your agent will guide you through identifying the repairs that will yield the highest return on investment when you sell your home!
Step 2: The Hope Tyler Team Takes Care of Repairs
Relax as our team takes charge of the repair process. We'll schedule, manage, and oversee all the necessary repairs, without any upfront cost to you! Leave the hassle to us, so you can focus on other aspects of your home-selling journey.
Step 3: Sell for Optimal Value!
Sit back and watch as we expertly prepare, market, and sell your home, ensuring you get top dollar! At the closing, you'll simply reimburse us for the repairs, along with a 10% management fee (which is lower than most contractors' charges!). Our goal is to maximize your profits while providing exceptional service every step of the way.